Our Approach
Our students have been accepted into some of the top schools in the world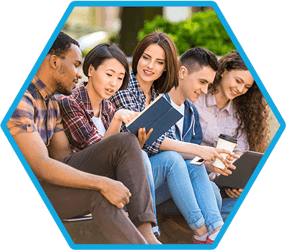 Zoffness College Prep has helped thousands of students maximize their academic potential
Our students have been accepted into some of the top schools in the world
Increased SAT and ACT scores
Increased financial aid and scholarships
We use our own curriculum to present the most effective concepts and strategies to our students, who maximize their academic potential. Our instructors recognize that building each student's level of confidence is vital in developing a truly effective learning environment in which students can most effectively reach their goals. Zoffness College prep only hires experienced specialists, some of whom have earned a Ph.D. in their respective fields, with proven teaching records to best assist students in preparing for these challenging tests. With our expert help and personalized techniques, your child will stand out from the stack as we guide him or her to higher scores and perfectly crafted essays that will grab the attention of College Admissions Officers.
Full-length practice SAT and ACT test
Personalized attention to address individual areas of weakness that need improvement
Comprehensive performance analysis
College Admissions Counseling
Ready to take the next step with Zoffness College Prep?